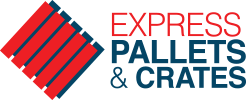 Brisbane Pallets, Crates, Dunnage & Specialty Products
Express Pallets & Crates have been providing a wide range of quality timber products and services to clients in Brisbane and throughout Queensland for more than 25 years. We specialise in the design and production of pine and hardwood pallets, crates, boxes, dunnage, and specialty products.
We are a leading pallet and crate company servicing Brisbane, Gold Coast, Sunshine Coast, and other areas of Queensland.
Express Pallets & Crates Explained in 60 Seconds
We also offer a range of other timber pallets and timber products, including wood crates, flat packs, dunnage, boxes, air freight pallets, skids, and pallet surrounds. Express Pallets & Crates is your one-stop shop for all your Timber product needs.
If you are looking for a Timber product that is not listed above, please contact us to discuss your specific requirements. We may be able to customise a timber product to suit your needs.
"We ordered 50 pallets @ 1 on Tuesday 50 pallets (that had to be tailor made) they were ready at 6 the following morning these guys have gone above and beyond a big thank you to Steven and the team at express, regards James Pro fresh systems"
"We ordered 50 pallets @ 1 on Tuesday 50 pallets (that had to be tailor made) they were ready at 6 the following morning these guys have gone above and beyond a big thank you to Steven and the team at express, regards James Pro fresh systems"