Express Pallets & Crates Brisbane
At Express Pallets and Crates, our business has been built on providing excellent service with a "can do" attitude.
At Express Pallets and Crates, we pride ourselves on providing excellent service and high-quality products. Our company has been operating for over 25 years, and we have a fully equipped sawmill to ensure a consistent supply of timber.
Our modern machinery and professional staff allow us to produce a wide range of products, including timber pallets, timber crates, boxes, dunnage, and other specialty timber products.
We pride ourselves in offering:
Express service – quotations, ordering and delivery.
Large quantities of standard pallets readily available in stock.
Fast turnaround time for made-to-order products, with CNC automated production facilities.
On-site heat treatment facility, providing certified export compliance where required.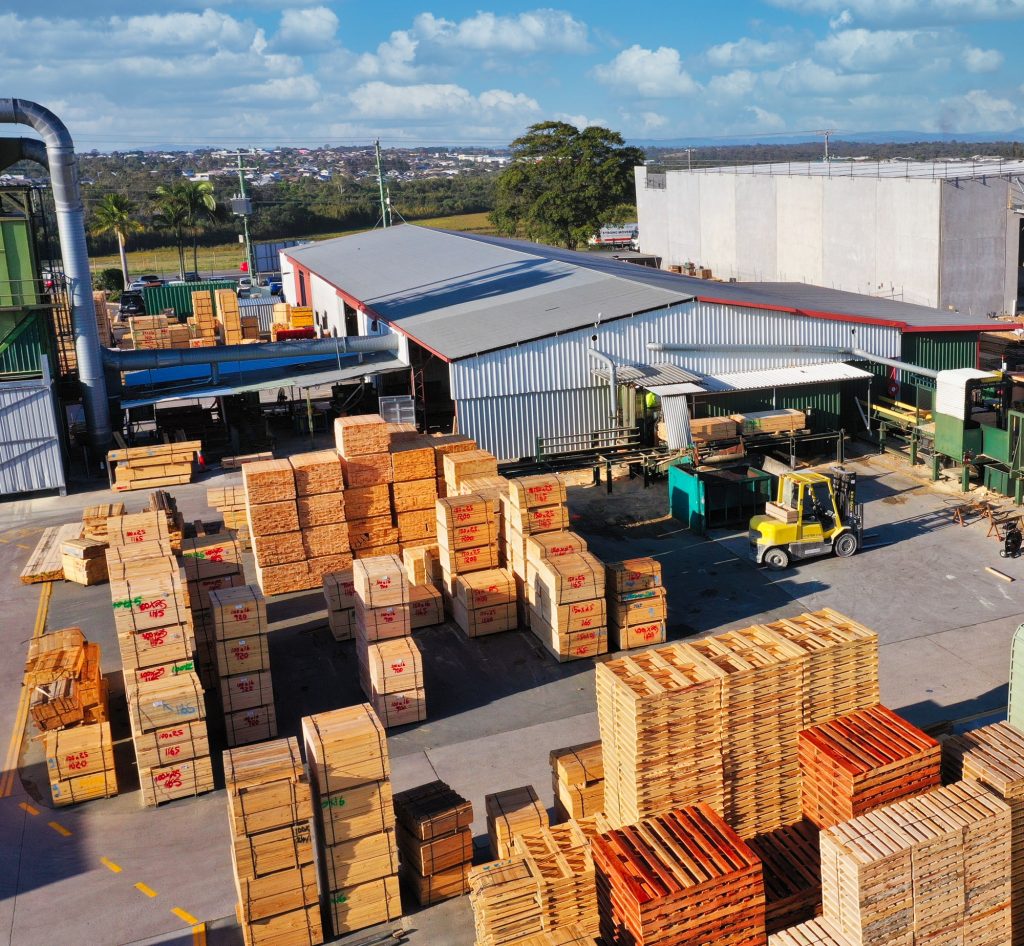 Our fast turnaround time and reliable transport services mean that you can rely on us to meet your business needs.
The utmost care is taken in the design and production of pallets and crates, ensuring our products and service meet or exceed your requirements and expectations.
Our company's on-site sawmill puts us in an enviable position in the industry – we control quality and availability, from source through to finished product. This guaranteed supply allows us to carry high timber stocks, ensuring a quick turnaround for all orders. With over 25 years' experience, you can be confident we have the know-how to produce exactly what you need at the very best possible quality and price.
So if you're looking for a one-stop shop for all your pallets and crate requirements, look no further than Express Pallets & Crates.
We Manufacture
Pallets, Crates,
Dunnage & Specialty Products
"We ordered 50 pallets @ 1 on Tuesday 50 pallets (that had to be tailor made) they were ready at 6 the following morning these guys have gone above and beyond a big thank you to Steven and the team at express, regards James Pro fresh systems"
"We ordered 50 pallets @ 1 on Tuesday 50 pallets (that had to be tailor made) they were ready at 6 the following morning these guys have gone above and beyond a big thank you to Steven and the team at express, regards James Pro fresh systems"