Express Pallets moved to its current location in Narangba, Queensland, in 1992. Our two-hectare site with 3000m2 of undercover manufacturing capacity also contains large sealed hardstand storage for raw materials and finished product.
We are well equipped with a range of modern equipment to respond to all your enquiries:
CNC Pallet manufacturing for high volume pallet production.
Full Pack Chainsaw Docking to assist with high volume production
Timber Grooving, scalloping for a wide choice of Dunnage
Multirip saws for processing specific sizes of timber
We have a highly skilled workforce working in teams to produce from small skids to large pallets, skids and packing crates used across a wide range of industries.
Packing crates.
With over 25 years' experience, you can be assured we have the know-how to meet all your timber product needs at the very best possible price and product quality.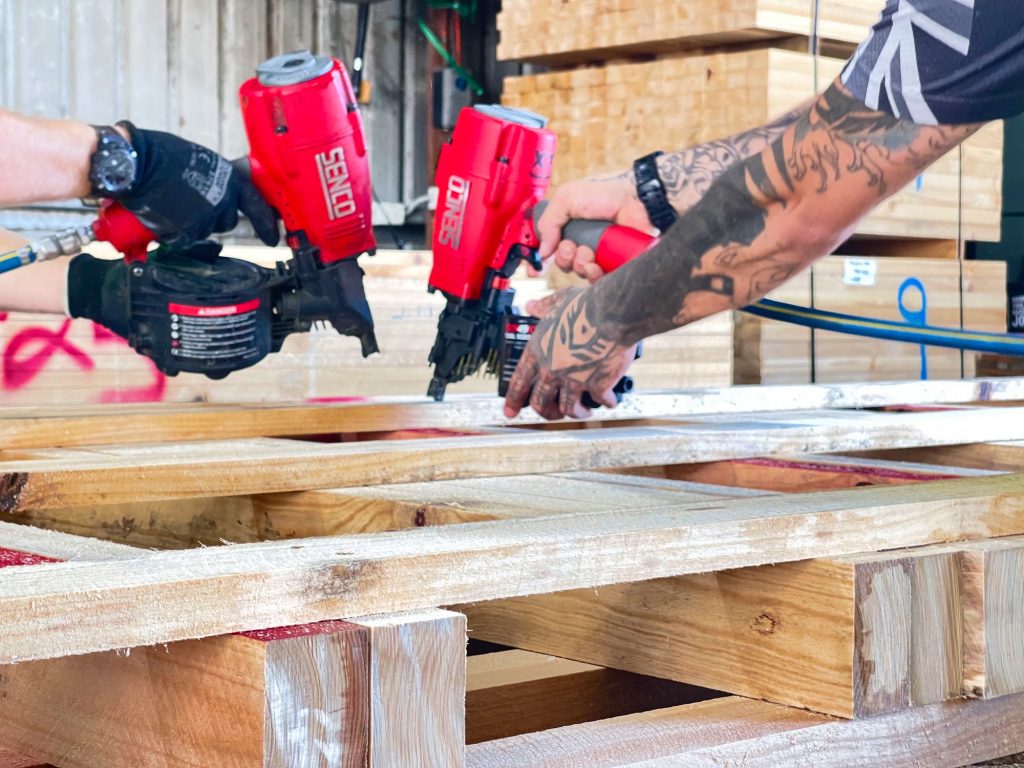 We Manufacture
Pallets, Crates,
Dunnage & Specialty Products
"We ordered 50 pallets @ 1 on Tuesday 50 pallets (that had to be tailor made) they were ready at 6 the following morning these guys have gone above and beyond a big thank you to Steven and the team at express, regards James Pro fresh systems"
"We ordered 50 pallets @ 1 on Tuesday 50 pallets (that had to be tailor made) they were ready at 6 the following morning these guys have gone above and beyond a big thank you to Steven and the team at express, regards James Pro fresh systems"